Quality Design and Printing Services
Located in American Canyon, Custom T Shirts and Signs is a family-owned and operated business providing quality design and custom printing services. We take exceptional pride in our work and ensure that our clients are more than satisfied — they're delighted with our products and services.
No matter how small or large your project, we want you to succeed. Your logo, banner, T-shirt, and similar items are a cornerstone of your marketing efforts. Let's give your business the professional image it deserves!
Custom T Shirt Printing
Custom T-Shirts and Signs is the custom T-shirt maker for your team, school, company, or any occasion befitting a custom-made T-shirts. We can make personalized T-Shirts complete with names, logos, phone number or any design that you want on your T-Shirt. We offer wide range of styles, colors and designs.
Screen Printing
Full-service screen printing on almost any kind of cloth. Tons of garment colors to choose from. Screen printing, also known as silk screen printing, is a method in which ink is pushed through silk mesh using a squeegee and printed onto garments such as t-shirts, hoodies, tote bags and even some items like street signs.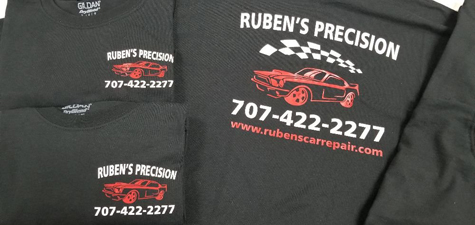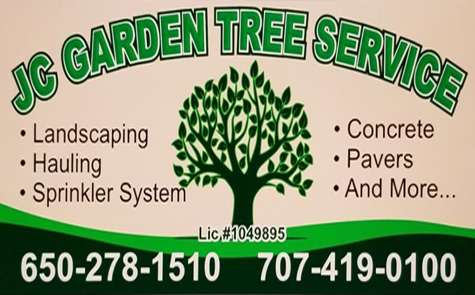 Signs and Banners
Custom t Shirts and Signs specializes in all types of indoor and outdoor signage.We use State-of-the-Art technology to create effective visual branding and signage that allows your business to compete effectively in a crowded market. We can make the perfect signs to advertise your products or to inform your customers, while keeping the image of your company in mind. We create a wide variety of visual graphics.
Sublimation
Have your logo, photos or paintings put onto many different types of products. Dye sublimation printing is a full color, full-coverage printing technique. Your artwork is printed onto a sheet of high-release paper and transferred onto your apparel using heat and pressure. The dye particles convert into gas -- known as sublimation -- where they bond to the polyester fibers. Unlike screen printing, the dye is absorbed by the fabric for a fantastic, soft-to-the-hand feel.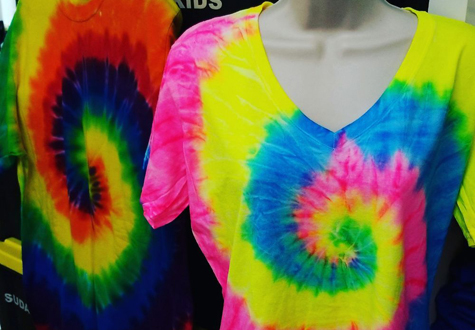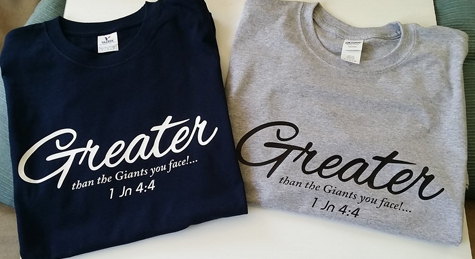 Vinyl Printing
Vinyl printing on garments is an excellent alternative to traditional printing. This type of printing utilizes a computer and vinyl machine to cut your design into vinyl, and is then heat pressed onto the garment. Vinyl printing is best for rush jobs, same day printing, as well as clients wanting an alternative look to the traditional ink style printing.
Hats and Caps
Put your business logo or team design on a wide range of hat types. We can provide many colors and styles of customized hats. We will be happy to work with you to develop a logo or lettering that will sew well on the limited space available on a billed cap. We have several suppliers of hats so we can obtain basic colors or stylized hats in camouflaged, racing check, multicolored or other styles.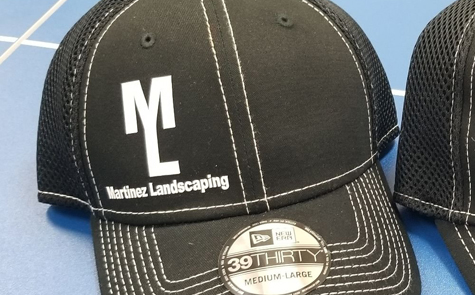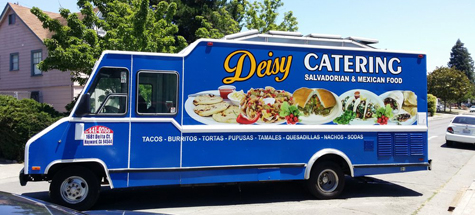 Vehicle Wraps
Custom T-Shirts & Signs delivers the best car wraps. We offer a wide range of vehicle wrap services that include:
Commercial Cars
Business Trucks
Company Vans
Commercial Fleets
Custom Graphics
Storefront Windows